Ingredient glossary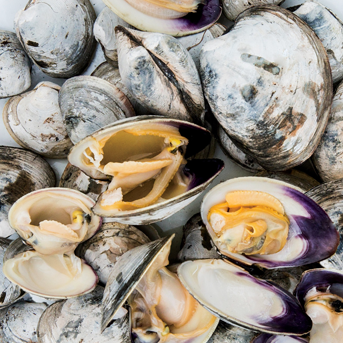 Vitamin B12
Vitamin B12 benefits
Cardiovascular system. Reduces the level of cholesterol and homocysteine that can cause heart attack. Required for production of red blood cells.
Synthesis of DNA/RNA. Many factors can affect DNA/RNA replication, like toxins, free radicals, high blood sugar level, and high levels of omega-6 fats. Vitamin B12 helps to replicate correctly. DNA/RNA provides support to the body's neurological functions.
Nervous system. Nerves are encased in an insulating sheath, which is made of a protein known as myelin. Vitamin B12 is critical for maintaining this myelin sheath around nerves.
Metabolism. It is necessary for folic acid absorption and helps to release energy for proper cell functioning.
Food with Vitamin B12
Food sources

mg / 100g

(approximate)

Beef liver
60
Pork liver
30
Octopus
20
Herring
13,7
Mackerel
12
Sardine
11,1
Tuna
9,4
Pork
2
Lamb
2
Vitamin B12 deficiency symptoms
development of pernicious anaemia (one of the major symptoms)
fatigue, weakness
constipation
weight loss
loss of appetite
nausea
Recommended Dietary Allowances:
Infants (0 to 12 Months): 0.4 – 0.5 mcg/day
Children (1 to 13 Years): 0.9 – 1.8 mcg /day
Adolescents (14 to 18 Years): 2.4 mcg /day
Adults (19 and older): 2.4 mcg /day
Lactating Women: 2.8 mcg /day
Pregnant Women: 2.6 mcg /day
Swiss Energy

Products containing Vitamin B12