Ingredient glossary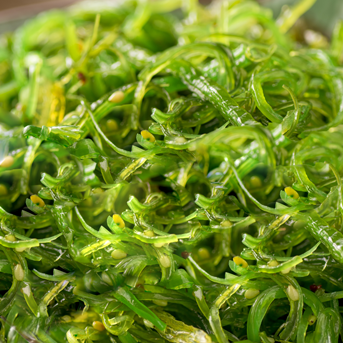 Iodine
Iodine benefits
Thyroid function. Iodine is the important component of hormones produced by the thyroid that are involved in numerous vital functions in the body, including metabolism, growth, nerve and muscle function, reproduction, regulation of body temperature and blood cell production.
Metabolism. It is needed for the cells to convert food into energy.
Immune system. Contributes to production of phagocytes that eliminate foreign microorganisms and restore the damaged cells.
Food with Iodine
Food sources

mg / 100g

(approximate)

Laminaria
300
Squid
300
Hake
160
Pollock
150
Cod
130
Shrimp
90
Perch
60
Capelin
55
Iodine deficiency symptoms
enlarged thyroid
dry skin
low blood pressure
chronic weakness and fatigue
development of alkalosis - high body acid level
electrolyte imbalance
conjunctivitis
Recommended Dietary Allowances:
Infants (0 to 12 Months): 110 – 130 mcg/day
Children (1 to 13 Years): 90 – 120 mcg/day
Adolescents (14 to 18 Years): 150 mcg/day
Adults (19 and older): 150 mcg/day
Lactating Women: 290 mcg/day
Pregnant Women: 220 mcg/day
Swiss Energy

Products containing Iodine