Ingredient glossary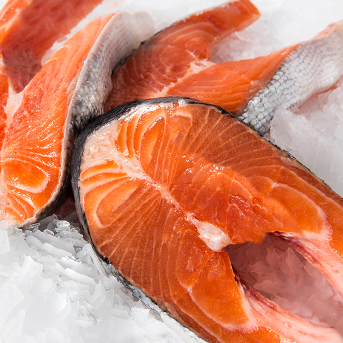 Leucine
Leucine benefits
Muscles. Leucine plays a vital role in energy supply of muscle tissue, which is particularly critical during periods of extensive physical stresses. Enhances muscle growth, improve hormone balance for greater power, strength, and endurance by increasing testosterone and decreasing cortisol.
Metabolism. Increases fat burning, contributes to the production and maintenance of proteins, enhances muscle tissue repair in cooperation with the valine and isoleucine, the other amino acids that make up the branched chain amino acids (BCAA).
Immune system. Involved in production of structural and functional antibodies which suppress viruses and bad bacteria.
Food with Leucine
Food sources

mg / 100g

(approximate)

Beef
2550
Veal
2234
Turkey
2380
Chicken
1600
Whiting
1700
Leucine deficiency symptoms
muscle atrophy
chronic fatigue
depression
irritability
headaches
dizziness
Recommended Dietary Allowances:
Infants (0 to 12 Months): 160 mg/kg of body weight
Children (1 to 13 Years): 73-42 mg/kg body weight
Adolescents (14 to 18 Years): 14 mg/kg of body weight
Adults (19 and older): 14 mg/kg of body weight
Swiss Energy

Products containing Leucine