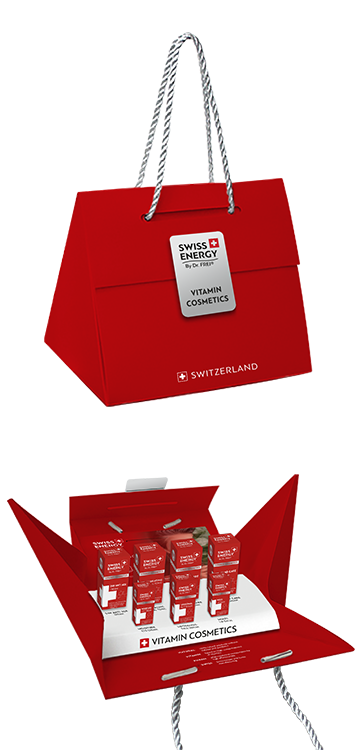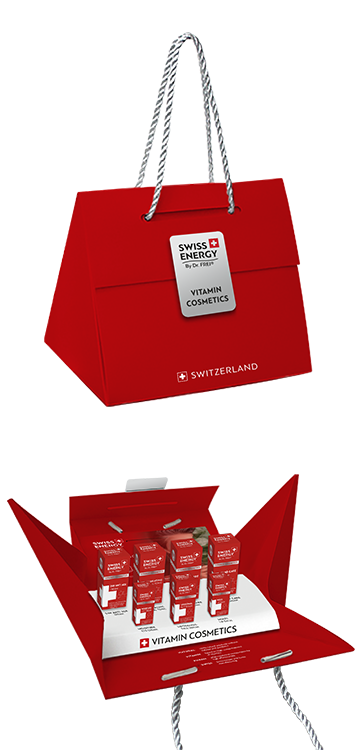 INDICATIONS
PHARMACEUTICAL COSMETICS FOR HEALTHY SKIN AND BEAUTY
An important innovative solution is the widespread use of vitamins and extracts of Alpine herbs in high concentrations.
Plant extracts are the rich source of natural vitamins and minerals that are able to have anti-aging and rejuvenating effect on the skin.
We use effective combinations of traditional Swiss recipes and the latest scientific achievements. The main idea is to use the best natural raw materials combined with modern ingredients.
Swiss Energy professional cosmetics set:
NATURAL - 100% natural products without sulfates and parabens
VITAMIN - based on high concentrations of vitamins
PHARM - pharmaceutical components for high effectiveness
SWISS - Swiss recipes and Swiss manufacturing