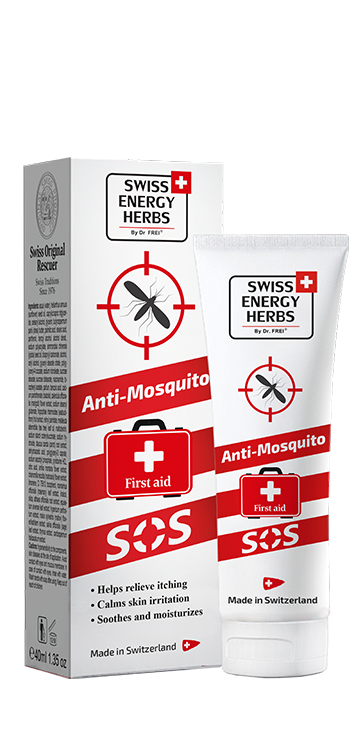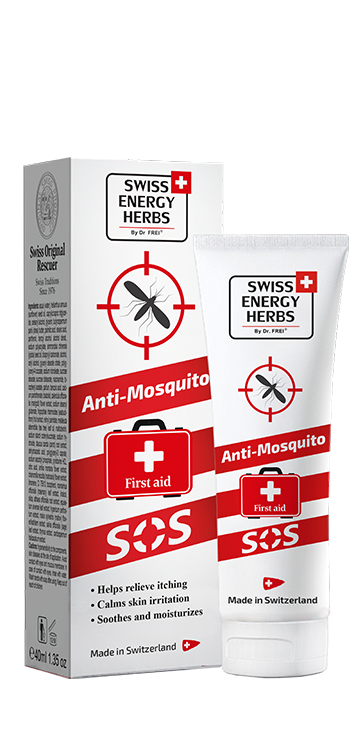 INDICATIONS
The unique, rich, 100% natural composition has a pronounced soothing, anti-itching, wound healing and anti-inflammatory effect. It can be used in case of bites of mosquitoes, midges and other insects. Quickly relieves skin irritation and redness.
Tea tree oil is known for its anti-itching and decongestant properties. It is a natural antihistamine substance that helps to block histamine receptors to fight against allergic reactions. It helps relieve itching and swelling.
Bisabolol is an ingredient extracted from chamomile. This compound can effectively remove irritation on the skin. Also Bisabolol is well-known with its soothing, anti-inflammatory and antimicrobial properties.
Dexpanthenol has a regenerating, vitaminizing and anti-inflammatory effect.
Shea, Jojoba and Sea Buckthorn essential oils soften and soothe the skin.
Vitamins E, C and B6 have a protective effect and enhance the skin's regenerative ability.
ACTIVE INGREDIENTS
Alcohol, Glycerin, Balloon Plant, Bisabolol, Vitamin E (Tocopheryl Acetate), Vitamin B5 (Calcium Pantothenate), Vitamin B6 (Pridoxin), Vitamin C (Sodium Ascorbyl Phosphate), Jojoba Oil, Carrot Extract, Sunflower Seed Oil, St. John's Wort Extract, Marigold Extract, Sage Extract, Althaea officinalis extract, Mallow Extract, Horsetail Extract, Thyme Extract, Shea Butter, Arnica Extract, Chamomile Extract, Tea Tree Oil, Sea Buckthorn Fruit Oil.