Ingredient glossary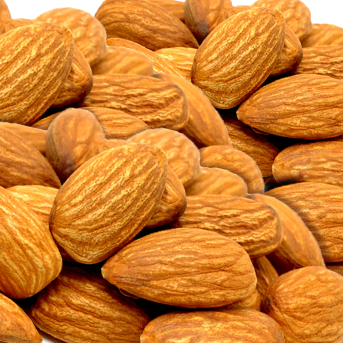 Vitamin E
Vitamin E benefits
Antioxidant. The main function of vitamin E in the body appears to be that of an antioxidant. It is uniquely suited to intercepting the damaging effects of oxidation by free radicals, thus preventing lipid destruction in cell membranes.
Cardiovascular system. Vitamin E is involved in formation of red blood cells, enhances widening of blood vessels and prevents blood clotting inside them.
Detoxification. Vitamin aids the body in the elimination of toxins and harmful chemicals.
Nervous system. Nerves are encased in an insulating sheath, which is made of a protein known as myelin. Vitamin E is critical for maintaining this myelin sheath around nerves.
Food with Vitamin E
Food sources

mg / 100g

(approximate)

Almond
26
Hazelnut
25
Walnut
23
Pistachio
22,6
Linseed oil
17,5
Olive oil
14,3
Pumpkin seeds
11
Apricots
4,3
Vitamin E deficiency symptoms
gastrointestinal diseases
dry hair or loss of hair
muscular weakness
slow tissue healing
leg cramps
vision problems
Recommended Dietary Allowances:
Infants (0 to 12 Months): 4 – 5 mg/day
Children (1 to 13 Years): 6 – 11 mg/day
Adolescents (14 to 18 Years): 15 mg/day
Adults (19 and older): 15 mg/day
Lactating Women: 19 mg/day
Pregnant Women: 15 mg/day
Swiss Energy

Products containing Vitamin E