Ingredient glossary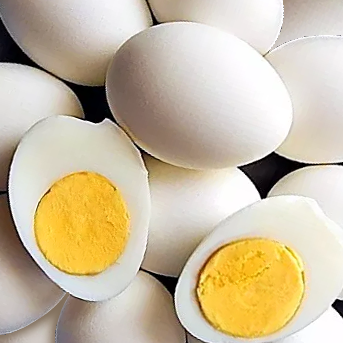 Vitamin B3
Vitamin B3 benefits
Metabolism. It enhances other vitamins from B group to metabolize proteins, carbohydrates and fats into energy source (glucose). Involved in synthesis of insulin that regulates blood sugar level. Also, vitamin B3 supports enzyme activity that accelerates certain chemical processes.
Cardiovascular function. It decreases "bad" cholesterol level and increases "good" cholesterol level. Participates in dilating of blood capillaries and improves circulatory function.
Digestion. Stimulates production of hydrochloric acid, which is necessary for proper digestive function, and improves pancreas health.
Detoxification. Vitamin aids the body in elimination of toxins and harmful chemicals.
Secretion. Facilitates the production of various sex and adrenal hormones.
Food with Vitamin B3
Food sources

mg / 100g

(approximate)

Fish (Tuna)
22,1
Chicken and turkey
14,8
Lamb liver
16,7
Pork
10,9
Peanuts
13,8
Beef
9,0
Mushrooms
6
Green peas
2,1
Vitamin B3 deficiency symptoms
skin problems (dermatitis, skin lesions, inflamed skin)
gastrointestinal tract malfunction (diarrhea, nausea, and poor appetite)
mouth irritation, swelling of the tongue
mental impairment (disorientation, dementia, depression, irritability, and emotional instability)
Recommended Dietary Allowances:
Infants (0 to 12 Months): 2 – 4 mg/day
Children (1 to 13 Years): 6 – 12 mg/day
Adolescents (14 to 18 Years): 14 – 16 mg/day
Adults (19 and older): 14 – 16 mg/day
Lactating Women: 17 mg/day
Pregnant Women: 18 mg/day
Swiss Energy

Products containing Vitamin B3