01.07.2022

NEW SWISS ENERGY PRODUCT - VITAMIN TEA!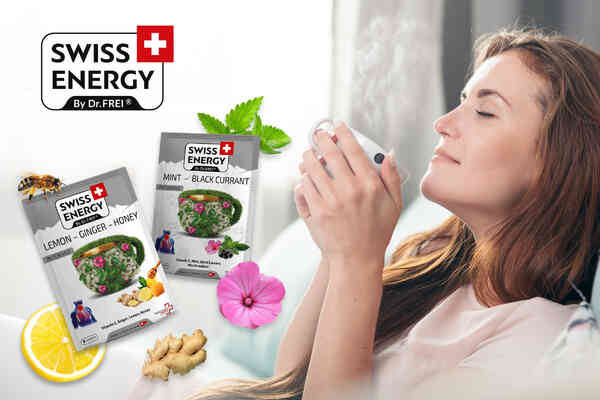 We are happy to announce our new product - Vitamin Tea! With Black Currant and Ginger-Lemon-Honey favours and Vitamin C!
This cough & cold fighter with its proven recipe is an ideal tea for catarrh of the respiratory tract, irritable cough, hoarseness, sore throat and irritation of the mucous membranes.
The best cough & cold fighter tea has:
­ Anti-inflammatory
­ Antioxidant
­ Relieves cough & cold symptoms
­ Warms the throat
­ Vitamin C contributes to the normal function of the immune system
The verification of herb purity and the lack of pesticides and contaminations are guaranteed by the long-lasting cooperation with specialists. Hot or cold, the granules are instantly soluble, providing an aromatic and natural taste experience!
FEEL GOOD WITH SWISS ENERGY!