16.11.2022

SWISS ENERGY AT MEDICA 2022 IN DUSSELDORF!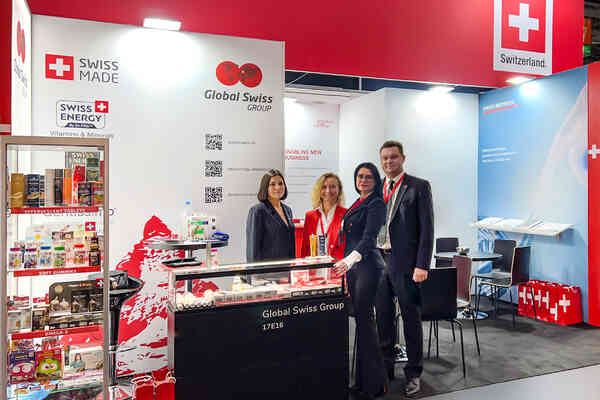 We're so excited to be a part of the biggest international pharma industry event, and we can't wait to see you there.
This year, we're hosting our booth in the Swiss Pavilion at E16. Our team will be eager to provide more information about our product range and answer any questions you may have. Our products can help improve your health and wellness.
We have a wide variety of products for you to choose from:
Complexes of vitamins and minerals SWISS ENERGY;

A wide range of products based on 100% natural alpine herbs SWISS ENERGY HERBS;

High quality oral care products DENTISSIMO PROFESSIONAL ORAL CARE.
We're looking forward to meet you!
FEEL GOOD WITH SWISS ENERGY!