13.11.2018

Welcome to Our Stand at MEDICA 2018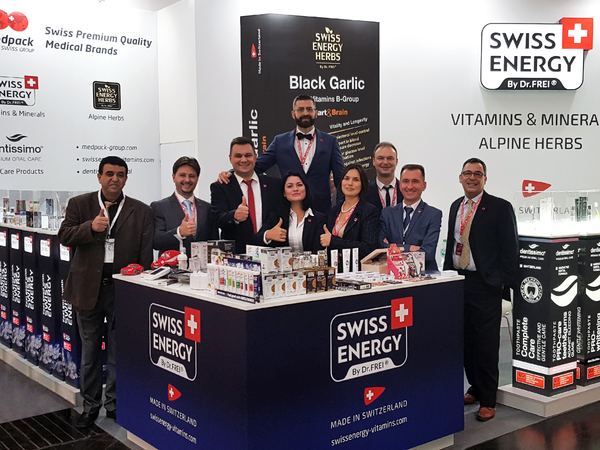 MEDICA 2018 has started, and team of Swiss Energy welcomes all the visitors at our booth.
This year wide ranges of our Swiss Premium Quality Medical Brands are displayed at the booth B30 in Hall 11.
We are displaying Swiss Energy vitamins and food supplements including effervescent tablets, sustained-release capsules, soft gummies, chewable toffees, and herbal lozenges, and Swiss Energy Herbs range of Swiss Origin products such as herbal balms, vitamin elixirs, herbal lozenges, herbal teas, etc. These products are the source of natural vitamins, minerals and bioactive ingredients that help to maintain general health and lead active lifestyle.
Dentissimo Premium Oral Care is a strong Premium brand in Oral Care. The focuses on high-margin oral care products to meet consumer searches for specialized products and innovative formulae based on combination of natural ingredients and biomimetic technologies.
We are waiting for your visit!