19.01.2022

Global Swiss Group Opens New Office in Dubai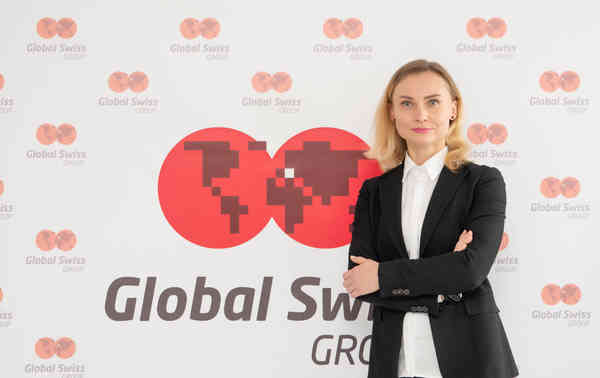 Dear Friends and Partners!
Global Swiss Group opens the door of its new Representative Office to service the customers in MENA, GCC and Asian countries. We will be delighted to see in person our established local contacts and invite new regional distributors for a meeting in the modern Swiss Tower at the commercial and living district Jumeirah Lakes Towers. You can visit us by getting in touch with the Head of UAE Representative Office Olga Galyant, MBA, (who will be happy to have a friendly business conversation in the cosy Swiss-design quarters.
Our address: Office 01, floor 34, Swiss Tower, JLT, Cluster Y, Dubai, United Arab Emirates.
If you are new, here are some bullet points for quick familiarizing yourselves with our company's activities - Global Swiss Group manufactures and distributes premium-quality products in its brands:
— SWISS ENERGY® - vitamins and minerals: swissenergy-vitamins.com;
— SWISS ENERGY COFFEE® - Swiss coffee: swiss-kaffee.com;
— SWISS ENERGY PETS® - vitaminized pet food: swiss-pets.ch;
— DENTISSIMO® — premium oral care products: dentissimo.dental;
— DR. FREI® — medical devices for home use: dr-frei.com;
— MEDTEXTILE® — medical bandages and supports: med-textile.com, and others.
Global Swiss Group team is looking forward to expanding its loyal network of partners all around the globe, setting new business goals and successfully achieving them. Welcome to join us!